Interviewing can be one of the most nerve-wracking parts of the hiring process. When face-to-face with a hiring manager, it can be difficult to know whether you're making the right impression.
With 84% of recruiters now saying they've altered their recruitment process over the years to use virtual interviewing techniques, there are also new tactics you need to be aware of as you approach these critical interactions. Knowing how to present yourself in any environment (online or offline) is the key to earning your healthcare role. 
Interviewing, in all its forms, requires a specific set of skills professionals in the job market should constantly be optimising and improving. Here are just some of the ways you may need to enhance your skills in 2022.
Even as the interviewing landscape continues to evolve, some things remain the same. Your employer still wants to see evidence you're interested in the brand and understand the company.  

Hopefully, you'll have already conducted some research into your medical devices company when working on your CV and cover letter. Adjusting your application to the specific needs of the business you want to work for will usually make it more appealing to hiring managers. 
 
Once you know you have an interview set up, double-down on that research, considering the questions your interviewer might ask, like "Why are you interested in our organisation?" If it helps, you can make notes about what the business has been doing lately and what values you see demonstrated by its employees and work. You might even note what you like most about its medical devices or healthcare activities.  

All of this information will immediately make you more appealing to an interviewer.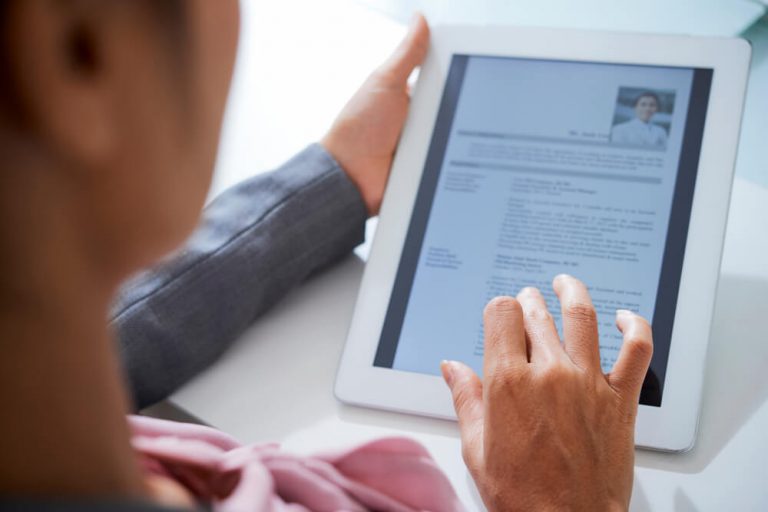 2. Prepare for the Medium
In-person interviews are still popular in the healthcare landscape, but as you work on developing your career, you might find yourself encountering more virtual interviews too. It's best to be prepared for both kinds of interactions. 

When you're invited to a video interview or virtual interview, find out what kind of tools you'll be using (such as online file-sharing services and video conferencing systems). This will give you an opportunity to download the right software and test it before the interview.  

Familiarise yourself with all the tech you're going to be exposed to, including your webcam and microphone. It might be worth having a few test conversations with a friend to ensure your audio and images are coming across clearly.  

Remember to choose the right setting for your interview (somewhere private and quiet) and check your internet connection before you join the discussion. A lagging video stream can disrupt your interview. Some tips will remain the same regardless of whether you're in-person or in-video. For instance: 
Dress for success, and make sure you look professional.
Make eye contact as much as possible by looking at the camera or person. 
Stay focused – don't spend too much time looking at notes. 
3. Practice Your Storytelling Skills
These days, medical devices and healthcare employers aren't just looking for people with the right technical skills. Your employers are also searching for evidence of essential soft skills and specific characteristics. They want to know you'll fit with their company culture. 

Telling stories in your interview is a great way to demonstrate your skills, passion, and knowledge without boring the hiring manager. Try coming up with a few stories before your interview, based on what you know about the company and the values they prioritise. 

For instance, if you're applying for a sales position with a medical devices company that's focused on innovation, talk about how you once helped your old company to embrace a new form of technology. Discuss the challenges you faced and how you overcame them, as well as the lessons you learned.  

A strong story gives you a great opportunity to demonstrate what you can do for a company without simply listing skills. Just make sure you keep your stories short and sweet. 
4. Prioritise Active Listening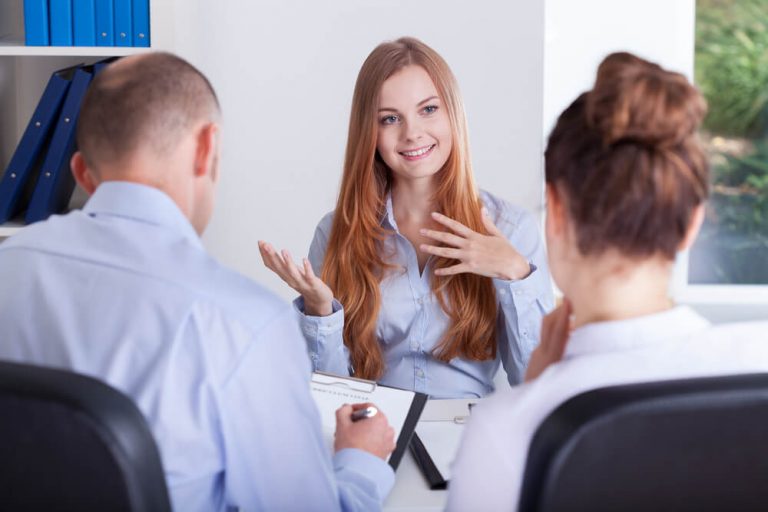 A lot of professionals look at the interview process as a chance to "sell themselves" to an employer. This often means sharing as much information as possible, as quickly as possible. However, it's important not to jump into your storytelling and competency examples so quickly that you fail to listen to what your interviewer is asking for.
  
Demonstrate your ability to understand and follow instructions by practising "active" listening. This can involve paraphrasing what someone says to you, such as "You want to know about my history in pharmaceutical sales?" or "I'm hearing productivity is very important to you, is that right?"  

Active listening shows you're engaged in the conversation while also giving you a moment to think carefully about each question and how you're going to respond. Thinking about your answers is crucial in a successful interview – even if you're doing an online quiz or filling out a survey as part of a virtual interview process.  

Active listening practices might even help you develop some questions for your interviewer, showing your interest in the company.  
5. Remember Your Body Language
Finally, no matter whether you're in a video interview, or an in-person conversation, it's important to remember there's more to the impression you make than what you say. Your interviewer wants to see constant evidence you're confident and paying attention.  

With this in mind, start by making sure you're maintaining eye contact during your conversation as much as possible. In a video interview, this means looking directly at the camera from time to time, rather than looking at your screen or checking your emails. 
 
Remember to think about the parts of your body your interviewer can see too. Wringing your hands, tapping your fingers, and similar activities can cause you to seem nervous or impatient. Whether you're in-person or not, sit up straight, keep your hands on your lap or by your sides, and maintain a friendly demeanor.
Make sure you can master all the aspects of your hiring strategy for medical device and pharmaceutical professionals with Kinetic. The Kinetic team has been working on recruiting experts for medical devices for over a decade, and we're here to help with your needs. Contact us at (+971 (0)4 442 0921) or over email!  

Chris